20 Hardscape Ideas to Consider Before Warmer Weather Arrives
Gorgeous summer days are ahead, so now's the time to start planning garden or yard renovations. Instead of just thinking about getting the lawn mower serviced and ready to use in the spring or how to replenish the grass in areas where it's gotten thin, it may be time to think about hardscaping. Now is a good time to connect with the pros and start planning a yard renovation that will offer you the perfect place to spend the warm spring and summer evenings. Charlotte Lighting and Hardscapes can help you plan an implement your dream before the season arrives!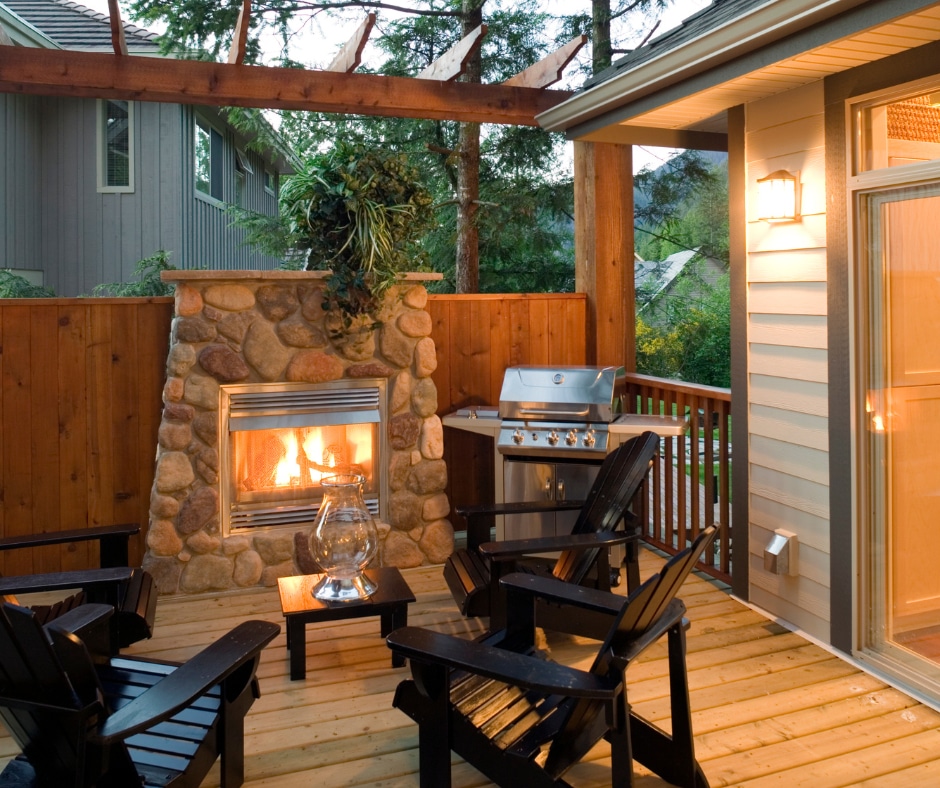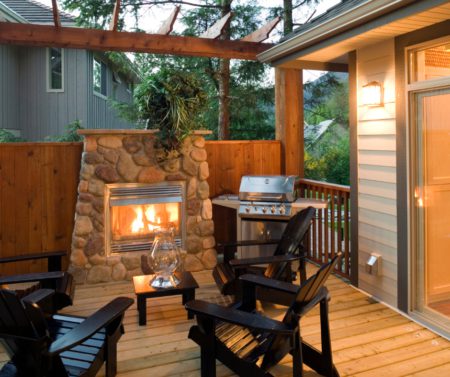 Add in a Patio
Start big by adding a patio to create a space for entertaining. Patios can be made from various materials, depending on the look you're after, and can be as large or small as you'd like. They can also be unique shapes to fit the yard or create the space you're envisioning. 
Create a Deck
Decks are similar to patios but are typically made using wood or composite decking material. Decks can be low-maintenance when the composite is used, creating a space that's perfect for outdoor entertaining but that doesn't require a lot of upkeep. Larger decks are perfect for gatherings with friends and family and can be the starting point of a yard renovation.
Walkways Through the Gardens
Walkways help people know where they can walk when they're visiting and keep foot traffic off the grass, which allows it to stay healthy. Walkways can be made from many different types of materials, depending on the look you're after, and can be placed throughout the yard to make accessing the garden beds easier. 
Extra Parking Spaces
If there aren't enough parking spaces around the home, adding more may be a good idea. Extra parking spaces can be used for guests when they visit or for RV parking, so there is somewhere safe and secure for it to be located when it's not in use. 
Walls
Walls can be functional or aesthetic. Walls can define the border of the yard, work to prevent erosion, or provide added seating when there are guests. Consider using paving stones, river rocks, bricks, or other materials for a unique look that will also be functional. 
Add Fencing
A fence around the yard can create more privacy, as well as provide a boundary around the outer edge of the property. They are often used for added security and can be made from various materials for the right look. Don't forget to think about fences inside the yard, too. Shorter fences can help define certain areas within the yard. 
Create a Privacy Screen
Lattices, shade sails, fences, and more can all be used as privacy screens. They can be placed on the patio or deck to block the view of entertaining areas or can be placed around the edge of the yard to prevent people from seeing inside. Smaller privacy screens can also block the view of things like the HVAC system. 
Arbors or a Pergola
Shade is always welcome during the hotter summer days, so consider installing an arbor or pergola. Along with providing shade, they can be perfect for growing vegetables that vine, creating a space that is functional, delicious, and cooler than the rest of the yard. 
Build a Gazebo
Gazebos offer additional shaded seating areas in the yard and can be as large or small as you'd like. They're fantastic for using as an added small outdoor room for kids to have a place to play, extra seating during events, and more. 
Statues and Fountains
Statues and fountains are simply for the looks, but they can be a great way to add to the overall aesthetics. They can be part of a theme for the overall yard, or it's possible to pick out or design any statute or fountain that will fit your preferences. 
Edging Around Gardens
Edging around the garden beds can be a feature instead of just functional. Try using stone or cement to edge around the gardens to help showcase the arrangements inside them and create another addition to the look of the yard. 
Raised Garden Beds
Growing vegetables can be a fantastic way to eat healthier, show kids where their food comes from, and save money on groceries. The idea of plowing, bending over to plant everything, and dealing with pests can turn many people off, though. Instead, it may be a good idea to try a raised garden bed, which can be much easier to use. 
Fire Pits
On a chilly fall night, roasting marshmallows over a fire or cooking hot dogs can be a fun activity. Build a fire pit that can be used at any time. Along with being the perfect place to make smores, they also provide heat during winter events and create the perfect atmosphere when it starts to get dark.
Fireplaces
If you're planning on entertaining outside, try adding a fireplace to the patio. This can be a great way to add light during the evening hours and keep the patio warm when it's chilly outside. It can also help increase the value of the home if you're planning on selling anytime soon. 
Create a Kitchen
Ready to enjoy the warmer days and cool evenings? Add in a complete kitchen. Outdoor kitchens make entertaining outdoors even easier and can help you enjoy cooking more meals at home. There are outdoor kitchens for every budget, so this can be something for any yard. 
Add a Grill
A grill is a must in any backyard. Even if a complete kitchen isn't in the plans, adding a grill is a good idea. Instead of buying a grill and trying to find a place for it, consider adding a built-in grill to the patio. There are plenty of options to find the perfect one for your needs. 
Benches Throughout the Gardens
Where are guests going to sit when they visit? If entertaining is the goal or just to enjoy being in the gardens, add in benches. There are tons of styles, materials, and costs for benches, so they can be a great way to create additional seating in the yard. 
Create a Rock Garden
Rock gardens are more than just a space to hold rocks. Individual rocks can be collected based on their size and shape and added to the perfect spot in the rock garden. It's possible for anyone to create a stunning rock garden, and it can grow over time. 
Add Entertainment Options
Don't forget to add entertainment options like a giant chessboard if you're looking for something unique to add to the yard. There are other overgrown games like Connect-4 or Jenga that can be added to the yard, too. They'll be fun for kids and adults. 
Create a Space for Kids
Kids need an area all of their own to play outdoors safely and have a ton of fun. Don't forget to create a space that's just for them. Consider adding a small treehouse, creating areas that are blocked off for sitting or digging or anything else they might enjoy. 
Hardscaping can help enhance the beauty of the yard, ensure it meets the needs of the family exactly, and be used to create the perfect space for entertaining. No matter what your goals are, contact Charlotte Lighting and Hardscapes by phone at 980-226-7481 or online, today to learn how they can help. 
Do you know how to How to Prepare Your Landscape Lighting for Winter?  This article can help you keep your investment safe through the winter months.
https://charlottelightingandhardscapes.com/wp-content/uploads/DecemberCharlotteLightingBlogPhoto.jpg
788
940
Charlotte Lighting & Hardscapes
https://charlottelightingandhardscapes.com/wp-content/uploads/clh-website-logo.png
Charlotte Lighting & Hardscapes
2022-12-15 05:39:00
2022-12-15 05:41:25
20 Hardscape Ideas to Consider Before Warmer Weather Arrives